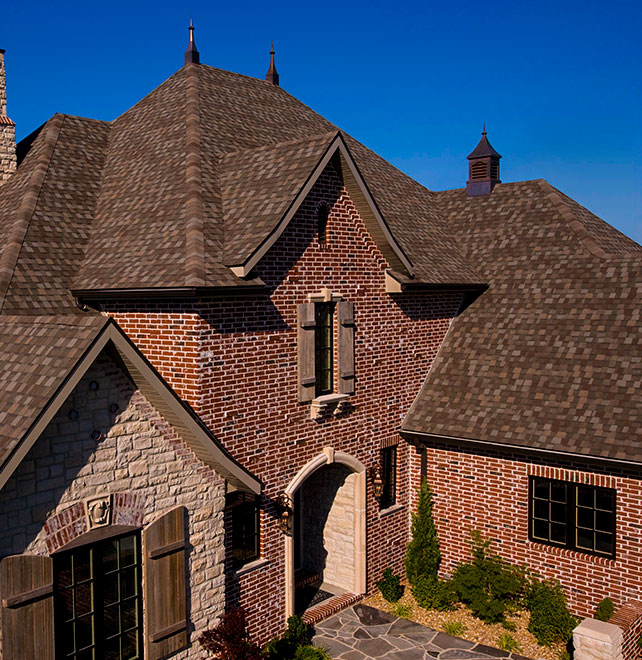 Residential Roofing San Antonio, TX
Shield Roofing is a full service roofing contractor that specializes in residential roofing in the San Antonio, TX area. Are you facing a hail or storm damaged roof? If so Shield Roofing is ready to help you turn that problematic roof into a functional beautiful roof. Our expert roofers will make sure you understand the whole roofing process from A-Z and assist you in inspections for damage and also help you with the insurance claim process. We have serviced, repaired and replaced thousands of San Antonio's roofs with expertise and quality craftsmanship that exceeds that of a standard roofing contractor. For more than a decade we have been the go to roofing contractor for residential roof leaks, damage and replacements.
Our Licensed, Bonded, and Insured Roofers will make sure that your home and property will be clean of all debris, nails, and shingle shards. We are timely, efficient and quick with our roofing process so that you can ensure that your life will be minimally disrupted during the roofing or re-roofing process. We also work with construction contractors and are recommended by them as their first choice as roofing contractors. If you have additions or are expanding or resizing any part of your home that may need a roofing job don't hesitate to contact us we are very experienced in new home roofing and customized roofing to fit your needs and budget.
Our Residential Roofing Services Involve :
Emergency Restoration Services :
Fire Repair
Storm Repair (Hail, Lightning, Wind, Acts of God)
Temporary Roof Coverings To Shield Contents Of Your Home
Immediate Response Crew To Make Sure You are Protected
Residential Roofing Services :
Total Roof Replacement
All Roof Repairs
Roof Cleaning
Roof Restoration
Shingle Replacement
Full Service Roof Inspections
Hail, Storm, and Wind Roof Repairs
Insurance Claim Assistance
Free Estimates and Inspections
Metal and Shingle Roofs
We Are Residential Roofing Experts In :
Composition Asphalt Shingles
Sheet Metal Roofing
Built up & Flat Roofing
WE CARRY ALL LINES OF SHINGLES AND METAL ROOFING TO MATCH YOUR NEEDS. CALL OR EMAIL US TODAY FOR A FREE ESTIMATE OR INSPECTION.
info@shieldroofingonline.com – 210-348-3680